9. Tank Flashlight (U.S. pack)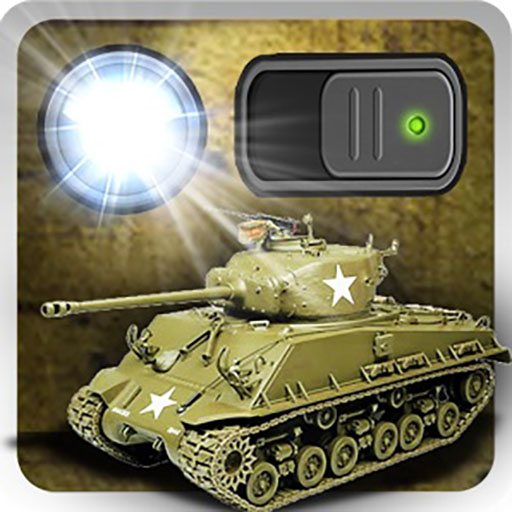 Description:
The tanks tribute flashlight full of your favorite American tanks. Along with an ever useful compass and a SOS Morse code strobe light with many other blinking frequency capabilities right at your fingertips, this tank torch is the ultimate tank lovers' companion.

The torch features six classic U.S. made tank skin designs to choose from: M1A2 Abrams, M46 Patton, M4A3 Sherman, M18 Hellcat, M4A1 Sherman, M10 Wolverine.

Don't wait any longer and download your famous American war tanks and let them be the beacon of light in your life.

If there is a specific tank skin you'd like to see in the flashlight, please let us know with a comment along with your rating and we'll see what we can do.

Note: We love tanks and you for downloading our flashlight, so we solemnly swear that we do not ask for any unnecessary device permissions, so let your mind be at ease and support your tank crew. We are just huge fans tanks.